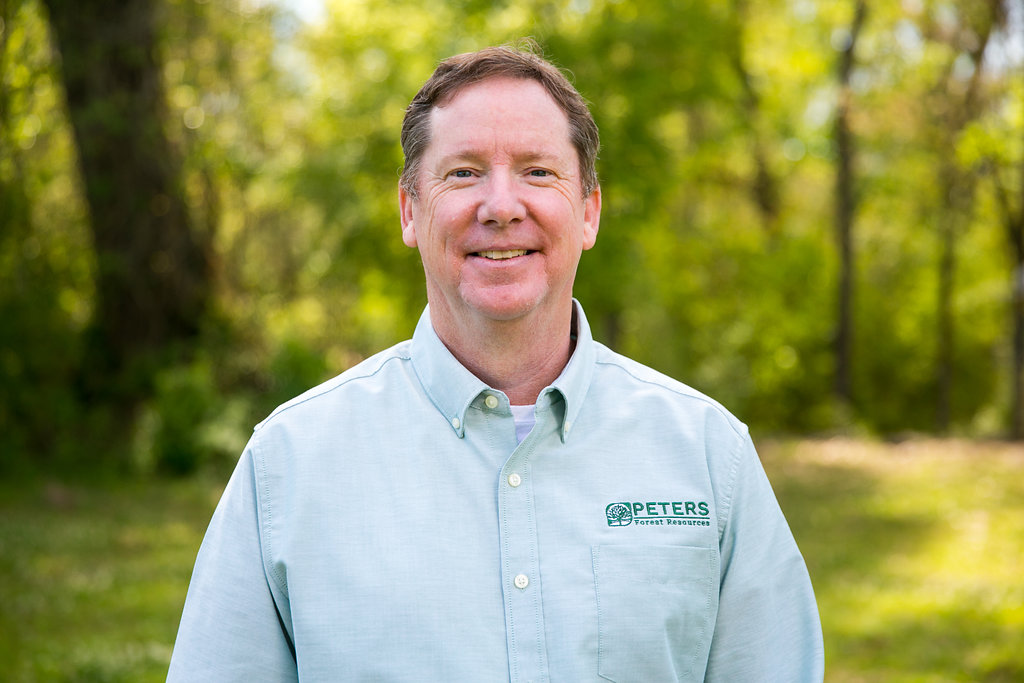 Bickham L. Crooks
Vice President & Licensed Realtor®
With over 28 years of experience as a consulting forester, Bickham has been responsible for a variety of forestry related duties, including timber inventories, forest management, timber sales and various geographic information systems.
Education:
B.S. in Forestry, Louisiana State University, 1988
Numerous GIS, computer science, and other professional short courses and workshops

Experience:
1996 – Present…..Forester, PETERS Forest Resources, Inc.
1988 – 1996……..Forester, Bennett & Peters, Inc.

Affiliations:
Society of American Foresters
Louisiana Forestry Association
Association of Consulting Foresters
Boy Scouts of America

Licenses:
Registered Forester – State of Arkansas (#770)
Registered Forester – State of Mississippi (#2162)




people
About Ronald
Great company, very accommodating and has always answered any question that I have had. Brad has been very useful in managing my property.
Great people to deal with. Honest and easy to communicate with. Great personal touch. They were very knowledgable about the timber industry and were able to give great insight into our future needs.
I have been working and hunting with Brad Smith for many years. His practical knowledge of land realty and forestry practices implemented in todays diverse timberlands and land management environment has proven his expertise both in the field and in the software used in forest and land management practices. I would highly recommend his consultation to anyone looking to improve their property for hunting, timber/land improvement, or for anyone looking to purchase their own property. His honesty and integrity has proven precedence in both his professional and private life. Hands down one of the best in the business.
have a question?
Drop a Line