Our Story
PETERS Forest Resources, Inc. opened in 1996 when I stepped out and attempted to build a legacy in the forestry management field. After spending over 15 years with Bennett & Peters, one of the earliest forestry management consulting firms in the US, the decision was not easy, but the years of  hard work have paid off. Today, PETERS offers over 95 years of combined professional experience, and we firmly believe it is this industry experience that sets us apart from the competition.
At PETERS, we are family. I worked for my father, Lewis, at Bennett & Peters. Lewis retired in 1997 but after a brief few months, Lewis went back to work and joined the PETERS Forest Resources team. Today, I have the pleasure of working with my son Lewis Peters II, and my father's legacy lives on through the work we do.
We pride ourselves on our history and our ability to interact with our clients on a more personal level. We want to guide those who haven't been involved with forested lands their entire life and help them manage their land and bring their visions to life whether for recreation or income purposes.
We serve private landowners, forest industry, state and federal agencies, investment bankers, and attorneys. Our services include all phases of forest management ranging from reforestation to harvest supervision. Additionally, we perform large inventories, mapping, financial analysis, appraisals, brokerage, and ecological studies. We strive to provide hands-on, personal service for our clients. Our ability to accomplish this high-level customer service time and again, stems from our amazing team and the broad background of education, training, and experience they have attained.
Thank You,
Warren Peters
The Start
Under Contract
Ten Thousand Acres
Real Estate
Land Realty Partnership
In 1996, after years of working for another large firm, Warren Peters decided to start PETERS Forest Resources and create his own legacy in the field of timber management.
By 1997, business was steady, but a big break came in the form of an 88,000 acre timber inventory contract. The team was given 6 months to complete the job, but after pairing with another group, was able to complete it in under that time.
The first massive real estate transaction for PETERS came in 2006 when they were contracted to list and sell over 10,000 acres of forested land.
Starting in 2015, PETERS began putting more emphasis on the Real Estate side of the business as a compliment to their other offered services.
In 2018, PETERS joined forces with National Land Realty to put their clients' properties before a national audience for top dollar sales.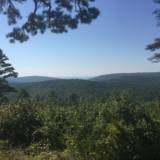 1996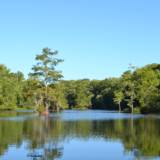 1997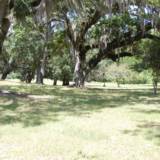 2006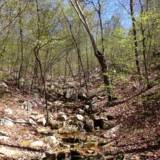 2015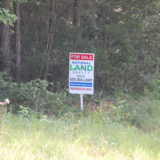 2018
Services
Our expertise and experience allows us to offer to both private and industrial clients a wide range of professional services. With our staff and network of specialized contractors we are able to make these services available for properties of any size.
Forest & Land Management
Timber Sales Administration
Timber Inventory
Hunting & Lease Administration
GIS/Mappings and Data Management
Pricing Studies
Forest Resource Studies
Arbitration
Investment Analysis and Management
Real Estate Brokerage
Expert Witness
Appraisals and Evaluations
Learn More
Our Team
Our team is made up of foresters, appraisers, real estate agents, brokers and technicians ready to find the full potential of your land.
Client Testimonials
Great company, very accommodating and has always answered any question that I have had. Brad has been very useful in managing my property.
Great people to deal with. Honest and easy to communicate with. Great personal touch. They were very knowledgable about the timber industry and were able to give great insight into our future needs.
I have been working and hunting with Brad Smith for many years. His practical knowledge of land realty and forestry practices implemented in todays diverse timberlands and land management environment has proven his expertise both in the field and in the software used in forest and land management practices. I would highly recommend his consultation to anyone looking to improve their property for hunting, timber/land improvement, or for anyone looking to purchase their own property. His honesty and integrity has proven precedence in both his professional and private life. Hands down one of the best in the business.