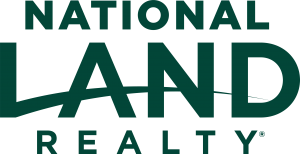 At PETERS Forest Resources, we have a proven track record of connecting buyers and sellers – including families, institutions and conservation organizations. Our team has successfully guided customers both small and large through 100s of transactions.
Our success is rooted in the entirety of the services we offer through appraisal and land management. Not only do we understand the market, but we listen to your needs.
In 2018 we joined forces with National Land Realty in order to further our ability to serve our clients. Through this partnership and with our knowledgeable team, we provide our customers with a comprehensive experience from listing to closing.