Contact us today to find out more about how our forestry and land management services can benefit you, your heirs and your property.
Contact Us
Our Team
PETERS Forest Resources Team
Our team at PETERS has over 95 years of combined forestry and land management experience. We are driven to help you achieve maximum benefits from your land ownership while providing a premier customer service experience.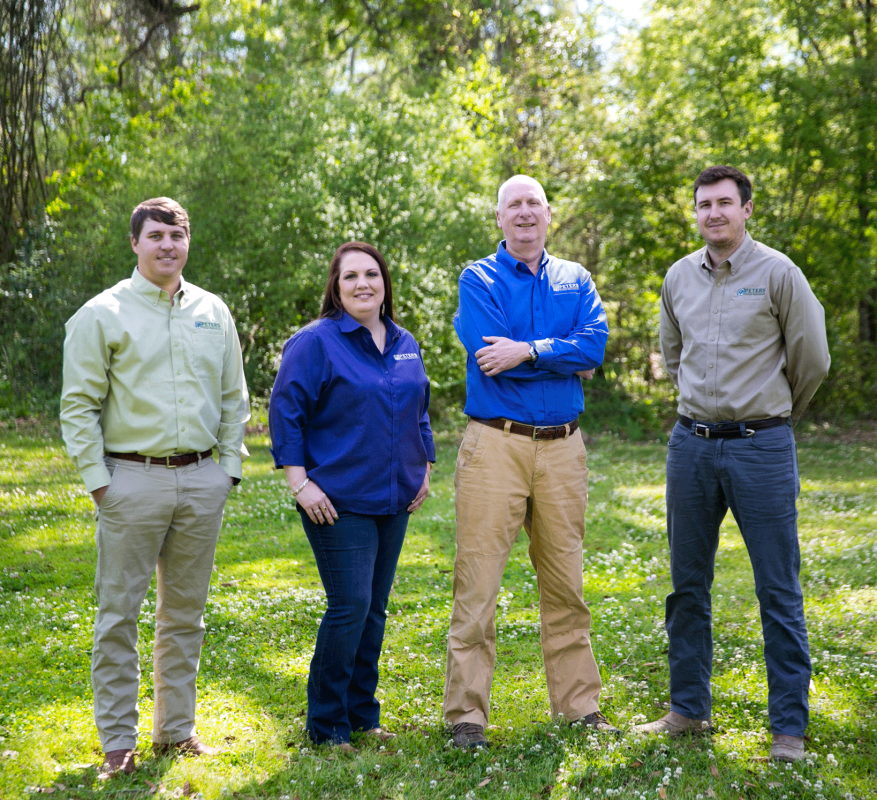 Not having professional forest
and land management can prevent woodland properties
from reaching their full potential.
Learn More
What Our Clients Are Saying
Great company, very accommodating and has always answered any question that I have had. Brad has been very useful in managing my property.
Great people to deal with. Honest and easy to communicate with. Great personal touch. They were very knowledgable about the timber industry and were able to give great insight into our future needs.
I have been working and hunting with Brad Smith for many years. His practical knowledge of land realty and forestry practices implemented in todays diverse timberlands and land management environment has proven his expertise both in the field and in the software used in forest and land management practices. I would highly recommend his consultation to anyone looking to improve their property for hunting, timber/land improvement, or for anyone looking to purchase their own property. His honesty and integrity has proven precedence in both his professional and private life. Hands down one of the best in the business.
Brad Smith is a person that you can trust. I have known Brad for years and and will personal look out for you and your interest. In today's time he is someone you can trust.
Warren is one of the best agents in the business! He is very knowledgeable and dedicated to ensuring his clients have the best experience when it comes to real estate. If you need to buy or sell property he's your man!
I've known Brad Smith and his family for many years. Personally, I know he is an extremely positive and energetic guy always doing it the right way! He's got a great work ethic and would be a tremendous asset with any of your property needs.
I have had a number of business dealings with Brad Smith over a period of years involving real estate and timber sales and appraisals. I have found him reliably professional, dependable and timely in accomplishing tasks that I asked of him. He always keeps in close communication with the client and his integrity is without question. I recommend him highly.
I can highly recommend Mr. Warren Peters. Recently he handled a land sale for my sister and me. In addition to being a very personable man, he was very professional, informative and timely in all matters. He very actively publicized our property. He discussed all options with my sister and me, but he left final decisions to us. He continues to handle Louisiana real estate matters for us.

PETERS Forest Resources' modern methods of forest and land management make it possible to maintain beautiful, wildlife-filled forests while maintaining maximum timber production.
Call Today!